Adrian J Cotterill, Editor-in-Chief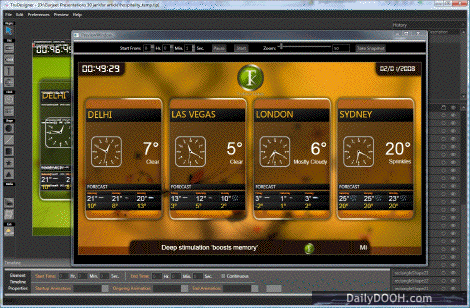 We gave brief mention to Tru-i suite from TruKnox Technologies Pvt. Ltd. a short while ago just after they had demonstrated their offering at Screen Expo Europe and just before they did the same at DS Expo in Vegas.
Their offering is called Tru-i suite (we guess the name could catch on) and will be available for demo shortly (end of this month) and available properly in April 2008.
TruKnox were at pains to explain to us that Tru-i suite was developed on .net v3.5 Windows Presentation Foundation (frankly we don't care!!!) but having said that we do like the fact that their offering is made up of several modules that begin right from booking Advertising Space to designing content, scheduling, playing and Billing (the Tru-Billing and Tru-Booking Agent modules have a web interface).
Like many new software solutions coming to market (and indeed many of the old-school systems that are being re-engineered – watch this space for announcements!!!) Tru-i suite is designed with an extensible architecture aiming to make updating and adding new plug-ins and features as simple as possible.
There is a lot of software coming from India at present (InfoSignz is the most recent that springs to mind) – only time will tell what the industry makes of it.