V.Pharma TV is a thematic TV channel dedicated to pharmacies, which provides health information and interactive advertising to its clients at the point of purchase and was recently deployed by Belgium based digital signage agency IDklic.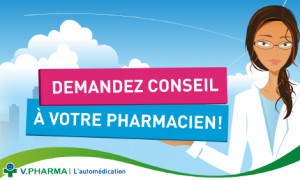 IDklic's experience in pharmacy channels has showed that screens have an average impact of 22% on the sales of targeted advertised items and iDklic, which also manages the network and sells advertising space to pharmaceutical companies, has predicted a ROI of 12 to 16 months.
In the three months since the beginning of the partnership, iDklic has sold advertising space on the V.Pharma TV for more than EUR 90,000!!
The V.Pharma pharmacy group is one of the top ten Belgian pharmacy chains and the rollout has begun in the Verviers region.
Jean-Charles Figoni, iDklic's CEO, told us "We believe that digital signage has great potential to create additional revenue streams for a range of brands and retailers. We are delighted to announce this deal with V.Pharma and look forward to extending the relationship with them"
Each pharmacy is equipped with multiple displays in pharmacies and with one screen at the shop window, thus making this new approach and business model involve the creation of two different playlists per pharmacy.
Messages in the shop window screen are shorter, with a maximum of 7 seconds, and focus on corporate branding, baselines, special prices and promotions.
The solution deployed is iDklic's screens (basically 32" NEC LCDs), tailor-made plug and play technology called ID Media Screen and all using Navori.