Adrian J Cotterill, Editor-in-Chief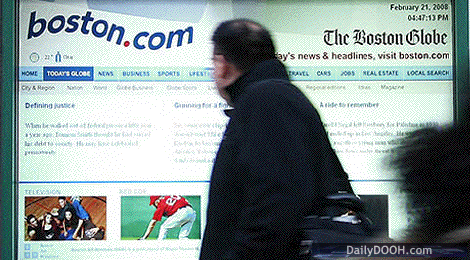 '
WindowGain have been a bit quiet recently though brand campaigns seem to have been flowing through their window screens quite nicely this year.
It seems that both Verizon Wireless and boston.com have committed campaigns to the WindowGain display network in Boston. Adam Dell, CEO of WindowGain tells us that "are adding additional signs locally in Boston as well and all the signs will be upgraded to include audio".
There are several rumours of a big announcement within the next month or so though!