Yesterday Singapore announced some enhancements to its Startup SG Founder programme, which is intended to encourage entrepreneurialism and innovation in the city.
The Minister for Trade and Industry Chan Chun Sing said yesterday that ENTERPRISE Singapore (ESG) will raise the grant support of the Startup SG Founder programme to S$50,000 from September onwards.
This follows Deputy Prime Minister and Finance Minister Heng Swee Keat's announcement earlier in the week where he said that the government will pump up to S$150 million into the programme to continue spurring innovation and entrepreneurship.
The scheme provides mentorship and a startup capital grant of S$30,000 to first-time entrepreneurs with innovative business ideas, with startups required to co-match funds of S$10,000 to the grant (the co-matching amount that founders will have to put in remains the same under the enhanced scheme).
To tap the grant, startups must now be formed with minimally three Singaporeans and/or permanent residents, of which at least two must be first-time founders.
The new package includes a S$50,000 (€31,000) support grant for new businesses (up from S$30,000) and a three-month venture-building course for potential founders.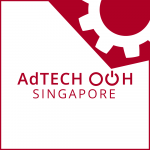 In April 2021, The Ministry of New Media will hold its first AdTECH: OOH Conference in the region.
The AdTECH: OOH Conference Series is aimed at those already in AdTECH wishing to learn more about the Out of Home Industry, and for those in Out of Home who wish to better understand Automation, Programmatic Buying, Marketplaces, Media Exchanges and Revenue Management.