With 100% growth over the past six years, Telelogos is continuing to gain share of the Asian, European, and North American market in the digital signage, workspace optimisation, and mobile device management domains thanks, no doubt, to its strategy of investing in innovation.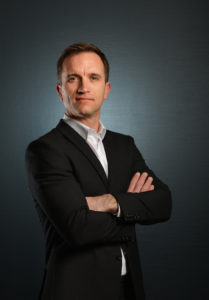 Christophe Billaud, General Manager at Telelogos told us "Today, we are taking a step forward for our growth in Latin America. For our clients, the opening of an office in Mexico City is proof of our strong and long-lasting engagement on the continent. This presence will allow us to better shine in the entire Latam Zone, to be very reactive to our clients' demands and to strengthen relations with our local partners".
For several years now, Mexico and Latin America have become a growth market for Telelogos which has successfully developed its sales activity in the region.
Pepsico, Sodexo, 3M, Cinemex, Sushi Roll and Seat are all examples of big companies that have put their trust in Telelogos to digitise their communication and accelerate their interactions with their employees and/or clients in physical spaces.
The new Mexican office will allow Telelogos to increase its visibility to the zone's businesses and to work more closely with its local partners who are increasing in number and who are delighted with the editor's new proximity.