BrightSign, LLC, the global market leader in digital signage media players, has announced a collaboration with Walls.io, a marketing solution for the creation of social media content hubs.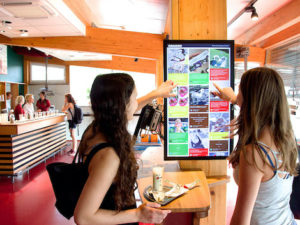 The partnership will enable content managers in retail, live events, education, hospitality and corporate environments to collect and curate user-generated content across multiple social platforms on to a digital signage display, powered by BrightSign players.
Michael Kamleitner, CEO of Walls.io, said "We are delighted to partner with BrightSign and offer our customers the option to proudly display their curated social media walls through its digital signage solutions. BrightSign is a leader in content management and partner networks, with an impressive hardware portfolio of reliable players which spans the entire market from high performance, top-end installations to simple entry-level solutions. The fact that both BrightSign and Walls.io technologies are based on open standards meant that integration was swift and straightforward, taking less than two months. We are particularly impressed with BrightSign's support for large installations, which will be popular with our events and tradeshow customers in the coming months. The power and flexibility offered by BSN.cloud and BrightAuthor:connected is also a huge win. We look forward to continuing our collaboration with BrightSign."
Walls.io was launched in 2014 from a parent company with over ten years' experience in social media marketing. The walls allow marketers to collect, curate and display social media posts from a large number of different platforms in one customizable display solution. The technology empowers brands and organisations to leverage user-generated content to create engagement, increase organic reach and raise awareness. The company ensures that it offers its customers stable and reliable solutions – two pillars for which BrightSign is very well respected as well. Walls.io's main markets are in the USA, Germany, UK and Italy, with high interest from retail, higher education and sports sectors. Walls created with Walls.io's technology are already used to display social media content during NBA games, Google technology conferences and in showrooms by Prada and other premiere brands.