MN—Global water solutions company, Kurita America, recently incorporated a decorative LED display into the lobby of its new headquarters in Minneapolis Minnesota. The industrial water management company, which provides customized, environmentally friendly, and cost-effective water treatment solutions, joins a growing number of businesses integrating LED video wall technology in their lobbies to enhance visitor and employee experience.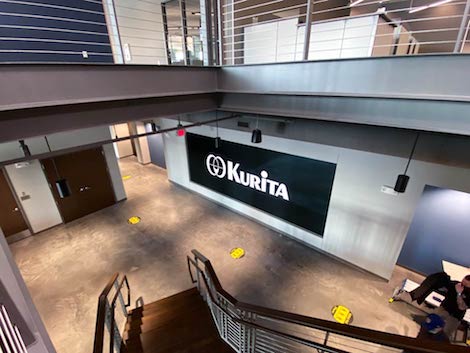 Kurita America hired The Vomela Companies to oversee procurement and management of the technology update. After careful consideration, Vomela selected a 2.5 mm LED screen from SNA Displays' BOLD™ line of interior display products to meet Kurita's needs and overall aesthetic.
The wall-mounted, direct-view LED screen, which features custom media players and content from Fusion CI Studios, serves as an artistic centerpiece. The 7′ by 20′ (900 pixels high by 2,400 wide) digital display covers 145 square feet of wall space and has almost 2.2 million total pixels.
Mikell Senger, project manager at SNA Displays told us "Kurita joins the growing number of lobby LED projects we have provided. Fusion CIS recommended a tight-pitch video wall, and the dynamic digital content Fusion is known for really makes the display stand out."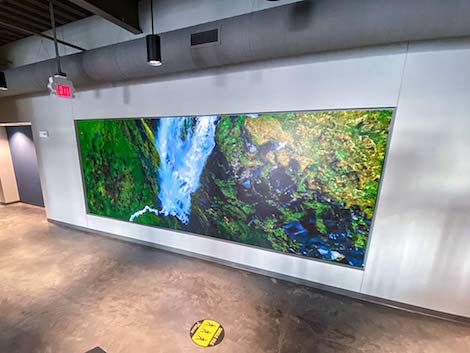 In addition to manufacturing the screen, SNA Displays oversaw installation and provided project management while California-based AV installer Digital Dreams performed numerous services, including installing subframes, diecasts, and panels; mounting the cabinets; connecting the media player; and running power and data connections.