Adrian J Cotterill, Editor-in-Chief
Start spreading the news, the DailyDOOH Gala Awards, which recognises excellence and promotes best practice in the industry will take place in October this year in New York, New York instead of December in London.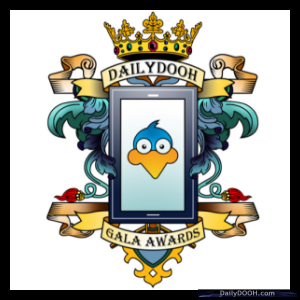 We wanted to wake up in a city that never sleeps and find that someone (other than us) was king of the hill so it made sense that our Black Tie and those vagabond shoes that were longing to stray would party at the Edison Ballroom on the evening of Thursday October 14, 2021.
This is all part of New York Digital Signage Week's 10 year anniversary celebrations as we prepare to make a brand new start of it in old New York after all, if you can make it there, you can make it anywhere.
If you want to be a part of it and believe that something you have worked on is number one, top of the list, head of the heap, king of the hill then why not enter? The Award Categories are: –
Best Digital Out of Home Campaign
Best Digital Place based Media Campaign
Best Airport Install or Campaign
Best Transport Install or Campaign
Best AdTECH Campaign
Most Innovative Use of AdTECH
Most Innovative Use of Data
Best Sports Arena
Best Corporate, Retail or Hospitality Install
Best Original Digital Billboard
You can submit awards here. Deadline for all submissions is Friday August 27, 2021.
With award submissions already received from Spain, Korea, Belgium, USA, Australia, the Levant, Sri Lanka and the UK. the event is once again, already very global in nature, now folks it's up to you New York, New York.