Russ Curry, Ministry of New Media
DPAA, the leading global trade marketing association representing advertising and content outside the home while driving the digitization of out-of-home media, announced this week that shopping intelligence leader and omni-channel media provider Catalina has joined the association.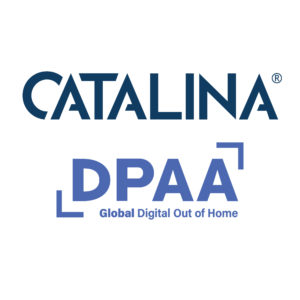 Catalina enables brands and retailers to provide a seamless, responsive experience across in-store, out-of-home, digital, radio, and connected TV, while leveraging real-time purchase data to personalize the shopper journey.
Tiffany Southwell, VP of OOH Media at Catalina told us "Out of home has experienced rapid growth in the last few years and is poised for continued growth as marketers can better execute and understand the impact of their media with tools like Catalina's audiences and measurement. We are excited to join DPAA and take advantage of the extensive educational and networking opportunities the organization provides".
With the world's richest real-time shopper database, Catalina reaches more than 50 million CPG shoppers each day via the in-lane channel it launched in 1983. In recent years, Catalina has expanded its portfolio to include out-of-home to help advertisers make every shopping trip count by disrupting the shopper journey with fourth screen. Its 'Audiences by Catalina' solution utilizes shopper behaviors, location attributes and local conditions to deliver precision targeting of out-of-home inventory. Additionally, Catalina helps marketers understand the impact of their out of home media. Traditional measurement methods such as location-based foot traffic studies highlight when a consumer visited a grocery store but fail to inform whether a purchase of an advertised product is made. By leveraging real-time purchase data and their shopper ID graph, spanning more than 103 million households and 1.9 billion device IDs, Catalina can pinpoint the precise sales and buyer behavior impacts of an advertiser's investment in out of home media.
Barry Frey, President & CEO of DPAA told us Catalina's suite of products offers an excellent fit for the needs of the DPAA ecosystem partners, including brands and agencies," said Barry Frey, President & CEO of DPAA. "Their robust offerings for Digital Out of Home will enable members to close the loop and pinpoint sales and buyer behavior, and we are excited to have them as part of the community".
Catalina is a leader in shopper intelligence and highly targeted in-store, TV, radio and digital media that personalizes the shopper journey. Powered by the world's richest real-time shopper database, Catalina helps retailers, CPG brands and agencies optimize every stage of media planning, execution and measurement to deliver $6.1 billion in consumer value annually. Catalina has no higher priority than ensuring the privacy and security of the data entrusted to the company and maintaining consumer trust. Catalina has operations in the United States, Costa Rica, Europe and Japan.
DPAA now has members in EMEA, North America, South America, Asia and Australia.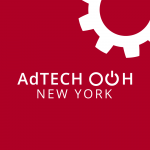 Tiffany Southwell is speaking next week at the AdTECH: OOH – New York Conference which takes place Thursday October 14, 2021 and is supported by the AdClub of NY and the OAAA. Speakers and panelists include OAAA President & CEO Anna Bager; Comscore, Inc. Executive Vice President, Brand Direct Gary Warech; Clear Channel Outdoor Vice President, Data Products and Strategy Jeremy Flynn; Kinetic Worldwide Global CEO Keith "Kappy" Kaplan; GSTV CEO Sean McCaffrey; OMG Managing Director Jill Schnitt; Yahoo's Senior Lead, Ad Marketplace Partnerships Becky Hyatt and VIOOH's Account Manager, DSP Partnership Wyatt Foglia and more.