Adrian J Cotterill, Editor-in-Chief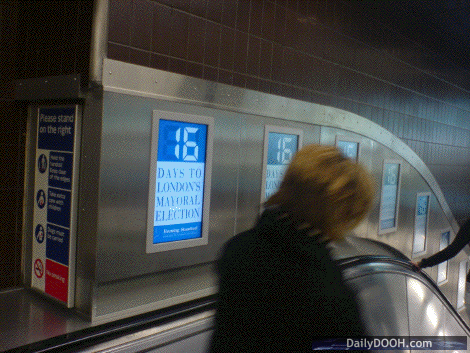 We took this picture earlier in the week in London – so actually a fee less days to go than shown!!!
Very nice use of CBS Outdoor's Digital Escalator Panels (DEPs) by the Evening Standard newspaper to present a calendar based event. The simple design, ES's blue and white colour scheme and the numbers all go to make it quite eye-catching and memorable.