There were a couple of good exhibits at KioskCom including some that were digital signage related (no, no, no it was not and never will be 'The Digital Signage Show Europe') and one of our favourite exhibits was this system from X2 Computing Ltd in Evesham, Worcs. in the UK…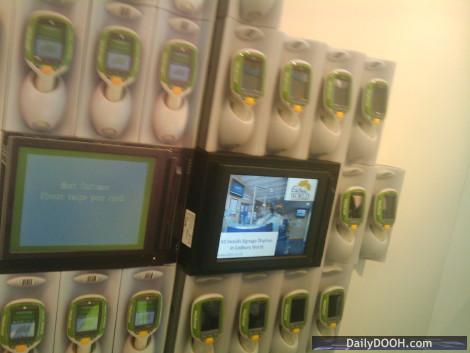 It's using WebDT which (only) by coincidence we wrote about a couple of days ago with regard an installation at Taipei Bus Station.
X2 Computing also have a digital signage system recently installed at Cadbury World.