Friday 20th March 2009 saw the first USA Today Digital Signage / DOOH Supplement and Friday 29th January 2010 will see Supplement II, again edited by the very capable Lyle Bunn.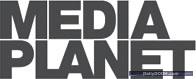 Tony Hymes, Head Publisher of supplement publishing house Mediaplanet Inc told us "The 620,000 copies of the 16-page, tabloid-sized full-color supplement included in the Friday, January 29, 2010 USA Today editions in New York, Chicago, Washington DC, and Los Angeles will reach an expected 2.2 million readers"
He added "Digital signage suppliers and operators of Digital Out-of-Home networks will benefit from the mainstream profile offered by the USA Today reader demographic."
Copies of the supplement will also of course be made available to producers of DS/DOOH events for delegate distribution and in .pdf format.
This supplement will focus on the value and trends reinforced with data, examples and commentary from sponsors, associations and other stakeholders in the industry.
Lyle Bunn told us "This supplement is an excellent way of building the understanding of the proven, enabling value of digital signage and digital out-of-home networks" and added "While the initial March 2009 edition generated more 'buzz', this edition will be presented at a time when communicators are seeking better ways to achieve better results"