Adrian J Cotterill, Editor-in-Chief
Heres a great shot of Ocean Outdoor's new P10 – Hammersmith Broadway digital LED in daylight (ever noticed how all the supplied publicity shots are taken at night – of course the screens look better).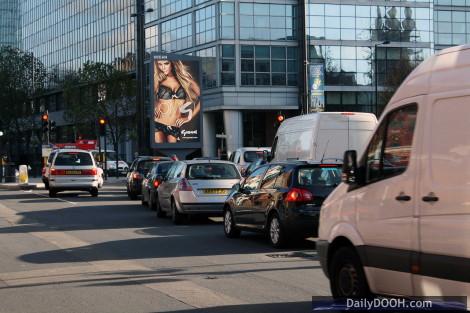 The campaign is for Gossard but who cares what the advert is for!
Jason Cremins' joked with us that he would expect to see the next advert in the content loop for 'Claims Direct' – now wouldn't it be funny if the media planners and buyers had a sense of humour?