Adrian J Cotterill, Editor-in-Chief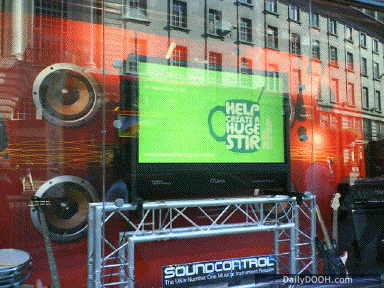 The World's Biggest Coffee Morning Campaign for Macmillan Cancer Support rolled out to 20+ Digital screen networks in the UK last week. Here is the first picture sent in of the campaign in action.
It's on an ITrans screen, part of Digital Screen Networks (DSN) Virgin Megastore rollout. This window is Piccadilly Circus in London.
Advertising Space and Network Time kindly donated by http://www.digitalscreennetworks.com