Adrian J Cotterill, Editor-in-Chief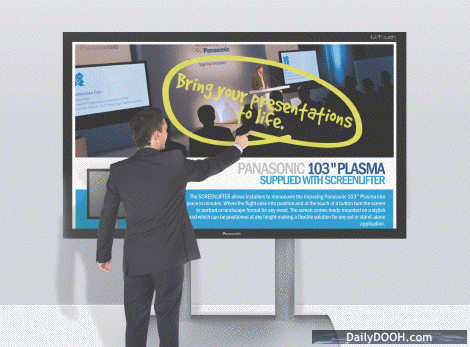 We are still not exactly sure how practical all in one-piece screens above 100 inches are? Surely the weight and manoeuvrability are an issue?
Anyway it's interesting to see here that PSCo has partnered with U-Touch to create an interactive 103" Plasma!
The touch-screen matches exactly the look and feel of the original display and sits flush to the Panasonic glass panel.
Liam Slattery, Managing Director of U-Touch told us "We are delighted about the partnership; we chose to collaborate with PSCo because they are focussed on a niche market. They are experts in the distribution of the 103" plasma screen and they specialise in a concentrated amount of high quality products, which means they fully understand touch screen technology and its place in the market."