One of our clients who shall remain nameless for the time being 😉 has asked us to include the appropriate War Chalking symbol for a closed node Wi-Fi network for their booth at #ISE2010.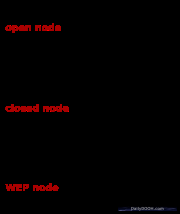 Our question is "does anyone actually understand these symbols these days or are they only for uber-geeks?"
Wayfinding content can be notoriously difficult to produce – especially to make it a simple and effective piece of information design (as of course any 'wayfinding' should be).
We are currently in the process of creating a 1×5 column of wayfinding content using Christie DIgital MicroTiles – balancing the creative, with traditional imagery and (not too much text) is proving to be fun.