Adrian J Cotterill, Editor-in-Chief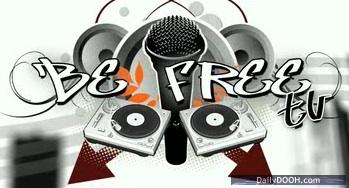 Launched last week by New York based The University Network (TUN) – BeFree's first 10 segments will hit TUN screens as students return to class. Future episodes in development highlight established and upcoming artists, music critics, music professors and college students.
BeFree is described by TUN "as the antithesis of the materialistic pop music and entertainment shows that have devoured the airwaves and that many college-aged adults are moving away from"
Not aimed at my age group but I quite liked the promo of BeFreeTV that you can see here
TUN reaches the coveted 18-24 year-old US college market with approximately 9 million in weekly traffic across 280 campus locations.
Interesting advertisers on TUN recently have been; Trojan Condoms, Obama for President, Nintendo Wii, The US Marines and Air Tran Airways.
Max Saffer, the VP at TUN who produced the program told us "Marketers have seen their holy grail audience become increasingly disconnected from mainstream entertainment shows and music. College students are drawn to original music with an uplifting and politically aware message. BeFree connects student viewers with the entertainment subjects they are discovering in their own time and that deliver a message marketers are comfortable being associated with."
TUN also has a number of other exclusive content partnerships with the likes of NBC on campus, eAsylum, Jim Cramer's The Street Tv and Phillip Anastos' HotNewz.
About TUN & Submedia

TUN, seen on over 280 campus locations across the country, reaching students at strategic gathering points including recreational centers and student unions, is a property of Manhattan based Submedia.

Best known for its in-tunnel subway motion picture advertising systems that includes a network of 39 displays in 15 cities and 9 countries, Submedia acquired TUN in 2005. As an alternative out-of-home media company, Submedia's in-tunnel displays and TUN screens have tapped a market for repurposing marketers' current TV spots in high-impact, high-recall mediums.