Spotted at #ISE2010 on the Christie Digital booth, albeit during build up (that was what allowed us to get behind the system to see what was powering it), was the industry standard 16-sheet sized digital billboard that they first showed at the MicroTiles launch in NYC back in December 2009.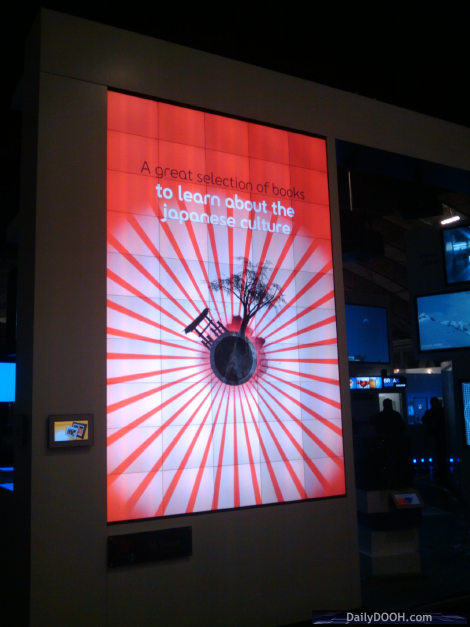 This time however it was powered NOT by Scala as it was in NYC but by a Harris Broadcasting digital signage system.
It was made up of 50 MicroTiles in a _5X10_5T_5T_5T_5T_5T_5T_5T_5T_5T_5T_ configuration with two ECUs.