Premier Retail Networks, Inc. (PRN) today announced the appointment of Cathy Stauffer as executive vice president of market development.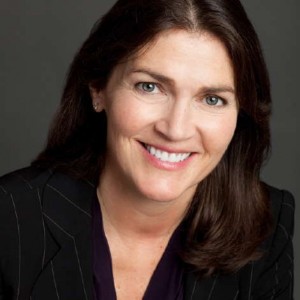 PRN CEO Richard Fisher told us "Cathy's deep retail and marketing experience is a terrific match for a market such as digital out of home that depends upon a relentless focus on the consumer experience,"
He added "We are thrilled to have Cathy join the PRN team to drive our strategy for the next generation of innovation for our retailers, other venue operators and marketers."
Stauffer has over 25 years experience building successful businesses and leading significant brands across retail, consumer and business-to-business sectors in consumer technology.
Previously, she was senior vice president/CMO for Gateway Computers, and before that, president of Good Guys, a large consumer electronics specialty retailer. Over the course of her tenure at Good Guys, she also served as executive vice president, merchandising and senior vice president of marketing.
Most recently, Stauffer owned Cathy Stauffer Consulting, advising senior executives on strategic brand positioning, retail and consumer strategies and implementations, and connecting technology with strong retail and consumer demand. She also consulted with financial and professional services companies on retail and consumer technology trends and industry best practices.