Manolo Almagro, Q Division Managing Partner
This week's Parallel World post highlights a country that shares a border with Thailand, Indonesia, Singapore and Brunei and Islam is the predominant religion.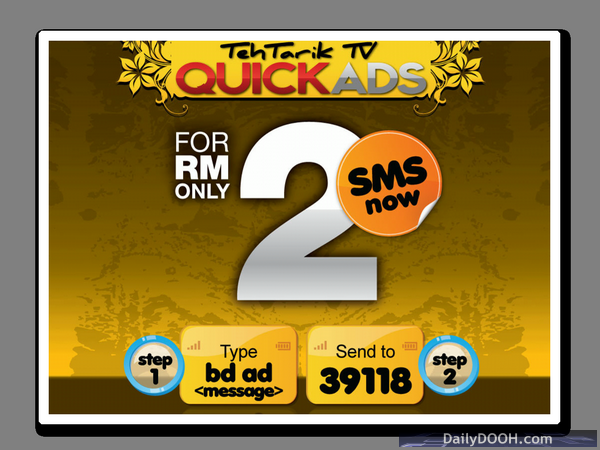 A very interesting and very innovative DOOH network sprouted up in Malaysia at the end of 2009. A Scala powered restaurant network called Tehtarik TV. (Named after the local tea in the region) In this world, an on-line community portal dedicated to Tehtarik.TV helps moderate what content gets programmed into the playlist, in addition – it allows on-site viewers to pay for and post classified ads via SMS on their mobile. In typical month, this system logged up to 1000 sms ads.
The most ingenious thing about Tehtarik TV, is that the operator stole a page out of the web 2.0 strategy and created a special interest on-line community to learn more about its customer behaviors by facilitating a 2-way conversation with customers themselves. In addition, Tehtarik TV allows its contributors to moderate what content is included in the daily playlist. Tehtarik TV is operated by BeDigital, one of Malaysia's oldest DOOH companies.