Adrian J Cotterill, Editor-in-Chief
A touch of Schadenfreude for the Friday (and probably Le Weekend) and maybe a tad of Monday too!!!
We wouldn't normally send you to a competitive site but try browsing http://www.aka.tv/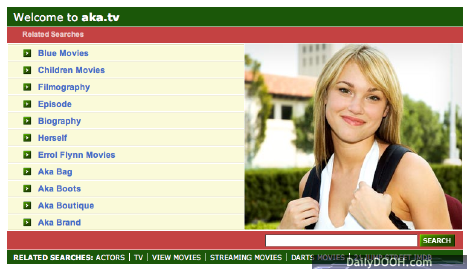 Domain Name: AKA.TV Registrar: ENOM, INC. Whois Server: whois.enom.com Referral URL: http://www.enom.com Name Server: NS1.INFOGRATION.COM Name Server: NS2.INFOGRATION.COM Status: ACTIVE Updated Date: 19-mar-2010 Creation Date: 18-mar-2004 Expiration Date: 18-mar-2011
When choosing a name registrar, make sure that: –
they warn you via email of impending expiration
You pay attention to those emails!!!!!