News just in that dZine have finally hired a direct sales manager for the UK.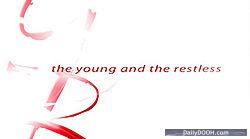 Seems likely that Adam Wilson, previously at AMX, will start with dZine – although as he is probably on 'gardening leave' it's unlikely he will be seen at #ScreenMediaExpo (dZine are sharing stand B3 with Barco next week in London).
Interesting also how this leaves AMX; Bryan Crotaz left recently (we think secretly to join Sacra Corona Unita) but in total 4 sales team staff have resigned from AMX this year (Richard Newman, Sarah Chiappi, Steven Greenal and now Adam Wilson) leaving them with little or no digital signage representation.
Perhaps then it is lucky that their new mini media player is simply a re-badged Spinetix device!