Adrian J Cotterill, Editor-in-Chief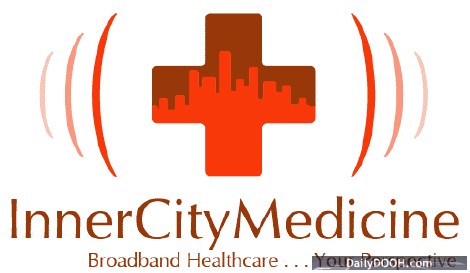 These folks won't launch their website – http://www.innercitymedicine.com until 1st September so we have a real US exclusive for you again.
This is a nice Broadsign win.
InnerCityMedicine Networks Television (ICMN-TV) recently announced at the National Medical Association Convention 2008, that it is set to launch its Urban Digital Signage Medical Television Network.
ICMN-TV will be locally-branded for urban healthcare channel partners such as National Medical Association affiliates, Historically black medical schools, urban teaching hospitals, and community- based clinics.
Digitally it will deliver advertiser-supported healthcare news, information, and edutainment-based programming about medical and health issues related to the needs of millions of African Americans, Hispanics and other underserved populations through doctor's offices and healthcare facilities that predominately serve these at-risk demographic and socioeconomic segments.
It will 'narrowcast' to an estimated 10,000 medical practices across the top-25 urban DMAs (e.g. Atlanta, Washington-DC, New York, Los Angeles, Chicago, Detroit, Nashville, etc.).
Interestingly, ICMN-TV will dedicate a percentage of monthly programming to the latest information and resources in complimentary and alternative medicine (CAM).
A key value-add feature of ICMN TV for the medical practitioner is the ability to utilize the network after patient-hours for continuing medical education, e-pharmaceutical detailing, and practice-building infotainment.
Darin Gilstrap, the Company's Founder, President and CEO told us "Our mission is focused on accelerating broadband connectivity between underserved medical communities, their practitioners, and the broader health & wellness industries, as well as becoming the national leader and branded resource for diversity healthcare programming and advertising"
ICMN-TV will also be seen across various Web 2.0, Mobile Cellular, MP3 players and Transit-TV networks giving urban consumers and advertisers multiple touch points to the ICMN-TV brand.
About InnerCityMedicine Networks

InnerCityMedicine Networks, LLC (ICMN) is an African American owned & operated digital healthcare media company. ICMN leverages emerging digital media (Internet Broadcast, Digital Signage, 3G-Mobile, Cable-Telco VOD, Pod, Blog, RSS, and WiFi) and traditional media (TV, Radio, Print, and Outdoor) to deliver news and edutainment-based health & wellness programming to ethnically diverse consumers and their practitioners. ICMN also provides integrated healthcare media & marketing advisory services to the commercial health & wellness industry enabling those marketers to effectively promote their brands and health promotion programs with cultural sensitivity
Darin Gilstrap, President & CEO can be contacted by email dlgils@innercitymedicine.com