Adrian J Cotterill, Editor-in-Chief
Did the Carpet and Rug Institute give up on Europe or did they simply give up on Mike Fabian?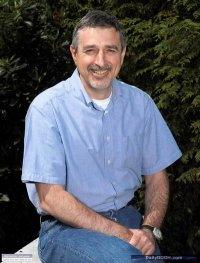 The tittle tattle gossip at last week's #ScreenMediaExpo was that Mike had already left CRI – as he joined July 1st 2009 he didn't even make it 12 months in the job.
It's likely that due to the 'Big Changes At The Carpet And Rug Institute' (which we wrote about at the tail end of April) which seem to point to re-branding, re-positioning and maybe even some cost-cutting by the company, Europe was suddenly not that important to them.
Mike was previously of course at John Ryan, Scala, Carlipa Group and Sony.
If Mike hadn't won any business then it's an expensive proposition having someone like him heading up your overseas organisation.