JCDecaux Airport has just appointed Nicola Armitage as Head of Agency Sales. Nicola was previously Group Head of Kinetic Planning at Titan Outdoor.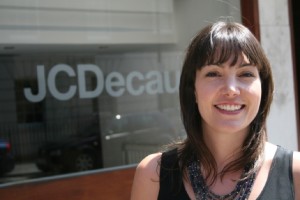 Reporting to Alan Sullivan, Sales Director of JCDecaux Airport, Nicola will head a team of 5 responsible for agency sales across a portfolio that includes: Heathrow, London Luton, Glasgow, Edinburgh and Aberdeen airports, Eurotunnel and the Heathrow Express.
Alan Sullivan said, "This is a key time for the business as we prepare to launch a broad range of product enhancements made possible by our recent successful BAA contract re-tenders. Nicola's experience and excellent agency relationships will help us to maximise this opportunity."
Nicola Armitage said, "Airports are a powerful out-of-home environment and I'm delighted to have the chance to take such an exciting proposition to the market".
Nicola joined Titan in 2007 from Clear Channel where she was Account Manager. In Nicola's early media career she worked at News International in display sales.