Adrian J Cotterill, Editor-in-Chief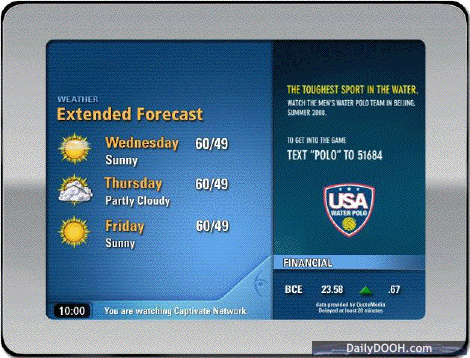 In a story we have been working on with Kinetic / Destination Media Group in the US (note the USA Water Polo Association advertisement above) we happened upon a nice screen shot from Captivate Network. Not withstanding the 'extended weather forecast' on display we did like the incredibly well laid out screen and the strap line You Are Watching Captivate Network towards the bottom.
More networks should do that – a simple piece of self branding / reinforcement.