Adrian J Cotterill, Editor-in-Chief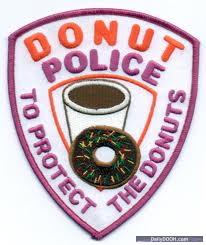 The Dunkin Donuts consultants, see 'Dunkin' Donuts RFP Number 4' were supposed to have their 'cutdown day' this Friday but just sent out a note saying they needed a few more days.
Exactly how much more time must they waste of the industry's software vendors? As we have said repeatedly now, the Digital Signage RFP, circa 2010 needn't be very complicated…
prove to me you will be in business for the next three years
show me why your menu board is better than the others
convince me your pricing model is the way to go
But then that doesn't rack up the consultancy man hours I guess!