Adrian J Cotterill, Editor-in-Chief
The Mini online forums this weekend were all abuzz with something happening in UK Shopping Centres up and down the country. Mini's new Countryman car was on show in a World Record Attempt.
Shown here at the Birmingham Bullring …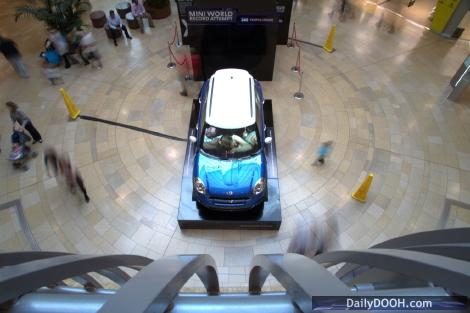 Also seen at Westfield Shopping Centre, London and in Bristol.
Shown below in Glasgow…
More later.