Adrian J Cotterill, Editor-in-Chief
As Silverstone gears itself up for the annual Renault World Series this weekend (18th and 19th September) we see that SA Digiadvans will be promoting safety and awareness on the roads on behalf of Northamptonshire Police.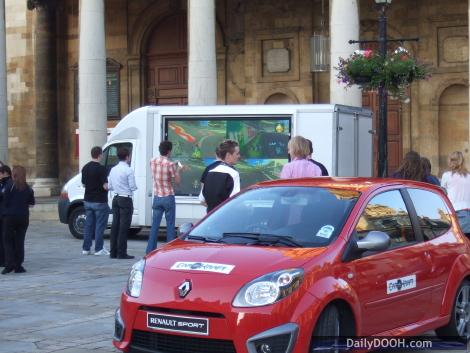 Digiadvans will be there (as show above) to spread the safety message to the thousands of spectators.
Courtesy of Renault's 'free ticket' policy the event has become the second-largest contemporary meeting of the year in the UK, behind only the Formula 1 Grand Prix.