Bus-Tops is a public art project which we last wrote about October 2009 and which subsequently won the London arc of the Arts Council/LOCOG 'Artists Taking The Lead' competition.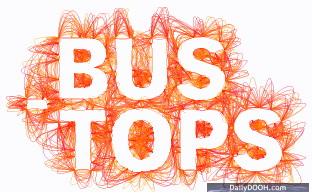 Their project is one of 12 commissioned across the nation, one in each of the English regions and one in each of Scotland, Wales and Northern Ireland.
Bus-Tops are screen based sculptural installations to be installed on the roofs of bus shelters across London, forming a city-wide exhibition platform for artists to show their work.
It's currently in the prototyping and development stage. The installations themselves will be in place from July 2011 and remain until at least the end of September 2012.
The site here helps Londoners choose which bus shelters they would like Bus-Tops to be installed on.