Gail Chiasson, North American Editor
We had the opportunity to talk to Art Williams, CEO of Access 360 Media in New York recently, and came away with the feeling that the company is now on the upswing after going through a rough patch a year ago.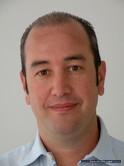 "We started getting profitable in the latter half of 2010, and we're now getting wider acceptance and are growing at a fast clip," says Williams, who was anxious to clear the air of some of the negativity that had surrounded the company at that time.
As you might remember, Access 360 Media bought Arena Media Networks – of which Williams had been CEO and co-founder – in early 2010. Arena had earlier filed for Chapter 11 bankruptcy protection, despite the national sports and entertainment media company providing marketing access to fans across sporting and concert venues across the U.S..

"There are many variations within that Chapter 11," says Williams. "Even some of the most successful sports clubs like the Texas Rangers and Chicago Cubs have gone through Chapter 11. For us, it was the best way to restructure.
"And our recent executive changes – which DailyDOOH unkindly referred to as 'Shuffling the Deck Chairs' – was the last move we wanted to make before getting on with a successful growth strategy."
Williams says that the January infusion of $12 million by Columbia Capital into Access 360 Media was a boost of confidence and recognition that the company is now on a solid growth path and had reorganized to be profitable.
"It's a credit to the company that we were able to raise these funds," he says. "This investment will be used for future growth and possible acquisitions. Our plan is to focus on the high income targets in the top 35 DMAs, going eventually to the top 50. We want to move deeper into arenas, stadiums and malls. And as for acquisitions, if it feels right, we would consider it."
Williams says that the company is watching such new technology developments as 3D, but has no plans in that area at this time.

"We're trying to gauge advertiser interest," says Williams. "What we are looking at is getting into mobile. It's important to be able to link the message from the screen to mobile. Since we're in the mall space, we can see the opportunity to take it into the store."

"We want to continue to grow our profitability, and we're always open to further investment." (Major owners of Access 360 Media are Mission Ventures, Columbia Capital, and company management.)
With more than 20,000 screens in over 100 locations, Access 360 has the potential to reach more than 54 million viewers each month. Its networks, AMNtv, the nation's largest stadium and arena television network, and Mallvision, a premiere in-mall television network, engage viewers with a combination of live programming and relevant short-form content, enabling advertisers to develop and implement targeted programs with valuable results.
Access 360 Media operates its networks in-house, and is partnered with over 50 professional sports teams and affiliated entertainment venues, Simon Property Group Inc. (America's largest developer of shopping malls) and third party content providers.