The Outdoor Hall of Fame has now been launched by the Outdoor Media Centre in association with Campaign magazine to find the best outdoor ads of the past five decades.
Launched to celebrate creativity in the outdoor industry, three hundred iconic ads have been shortlisted by a selected industry panel including Daren Rubins, chief executive at PHD and ISBA director of media and advertising Bob Wootton.
The industry can see the shortlist and vote for their favourite at www.outdoorhalloffame.co.uk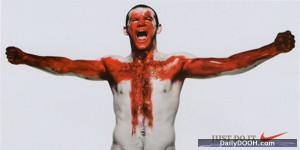 Creative has been chosen from each of  the five decades from the 60s onwards. Shortlisted ads include Nike's ad featuring Wayne Rooney painted in the St George's flag, 'Hello Boys' from Wonderbra and Landrover's Hippo ad.
The final gallery will be unveiled in three weeks in Campaign and at www.outdoorhalloffame.co.uk.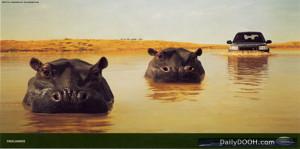 Mike Baker, CEO of the Outdoor Media Centre said: "Outdoor advertising is an important channel for brands and it's time for the industry to recognise and celebrate the creativity and impact of the medium. I look forward to finding out the results of the industry's finest."