Gail Chiasson, North American Editor
Byook SAS, Les Ateliers Numériques in Valenciennes, France, has launched a new reading experience for the iPhone: the Byook that uses codes and rules defined by movies to enrich an ebook with pictures, animations and sounds that strengthen the reader's immersion.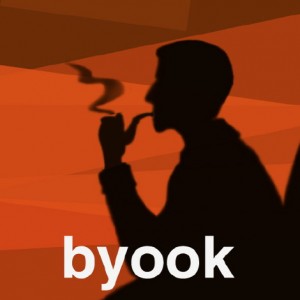 This first byook stages one of the investigations by the famous detective Sherlock Holmes whereby a young woman consults him as she fears for her life. A threatening step-father, a suspicious death and a strange whistle entice Sherlock Holmes to accept the investigation.
As you read the byook, you may be startled as the victim's scream resonates; shudder as blood spreads on your pages; and shiver as the rain falls into the palm of your hand.
With original text by Sir Arthur Conan Doyle, The Adventure of the Speckled Band is available in English, French and Spanish.