Gail Chiasson, North American Editor
Cranston, Rhode Island-based GoGo Cast Inc. has announced an in-store partnership with Xtra Mart, for the use of GoGo Cast's high definition Go-Screens in 150 Xtra Mart stores throughout Maine, New Hampshire, Rhode Island, Massachusetts, Connecticut, New York, Pennsylvania and Maryland.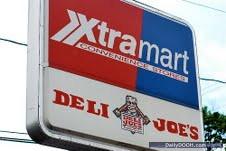 GoGo Cast's dynamic digital sign and advertising solution will help Xtra Mart convenience stores -and others like them – to engage customers with significant and useful information. Xtra Mart will use GoGo Cast's exclusive customer and location data to create streaming content that is tailored for each of its locations. This solution gives Xtra Mart and their suppliers the ability to reach a captive in-store audience by delivering practical and effective messages at precisely the right time to help influence buying decisions directly at the point of purchase.
Based on several convenience store installations, Xtra Mart is expected to see a significant increase in sales for products advertised on the screens.
For shoppers, the content not only enhances the store experience by supplying weather, traffic and local news, but also helps them make smart purchasing decisions and be aware of sale prices and special promotions.
For advertisers, the network provides an additional opportunity to highlight key selling points, complementing traditional point-of-purchase advertising.
Content is dynamically delivered through GoGo Cast's high-definition Go-Screens in key store locations within each store.
"We've looked into digital signage in the past, but we were unable to find the technology that would supply meaningful and informative content to our customers while giving our vendors the opportunity to communicate directly with the consumers of their products," says Rob Corona, director of purchasing at Xtra Mart. "GoGo Cast has really done its research. This innovative program will not only enhance our customers' shopping experience, it will also build our customer loyalty and brand awareness."
The agreement between GoGo Cast and Xtra Mart calls for installation of Go-Screen's digital displays in all of its 150 company operated convenience stores by the end of the Q2, 2011.
"Having the ability to provide this narrowcasting tool to convenience stores like Xtra Mart, has really proven to be a valuable asset for retailers and brands alike for its effectiveness in reaching a critical mass of qualified buyers," says David Paolo, president and CEO, GoGO Cast, the on-demand, out-of-home digital media company that enables customers to directly communicate with their clientele across vertical markets.
Xtra Mart stores are associated Drake Petroleum Company Inc., one of New England's largest independent petroleum distributors.