Gail Chiasson, North American Editor
2010 saw considerable growth in the mobile applications market, and more competition is expected in 2011, according to new information from ABI Research, Singapore.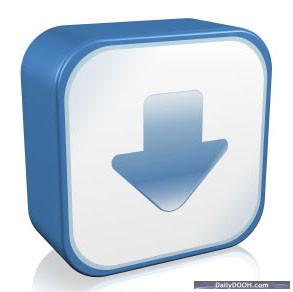 The research company reported that, despite more proactive involvement in app store development from other platform providers, Apple's iTunes is still the market leader after having such a successful head start. According to ABI Research's estimates, the iPhone interface had notched up more than 5.6 billion accumulated downloads by the end of 2010, compared to nearly 7.9 billion total downloads from all stores in the same time period..
However, Apple is set to face more intensive competition in 2011.
"The iTunes App Store only targets iOS users; that leaves more room for other platform application stores to step up and focus on 'non-Apple' clientele," says Fei Feng Seet, research associate. "Android smartphone quarterly shipments now exceed Apple's. There is still a long way to go, but accumulated downloads from both Android Market and third-party platforms surpassed 1.9 billion by the end of 2010. Android Market currently features more than 130,000 apps in 48 countries, nearly half of iTunes App Store's catalog.
"Reseach in Motion has also been making a conscious effort to increase BlackBerry's footprint in the mobile apps market, as seen in its recent aggressive expansion to over 100 markets, and developer conferences it has held in United States and Indonesia," Seet says.
ABI Research estimates that accumulated BlackBerry app downloads totaled more than 1 billion as of December 2010.
Neil Strother ABI Research's mobile marketing practice director, says, "More mobile network operators are also considering entry into the mobile application market; India's Idea Cellular, for example, just launched its Online Application Store shortly in advance of its 3G network launch."
And multi-platform-supported app store GetJar has just raised $25 million for further expansion and plans to secure its position as the premier open-source app store.
ABI Research's Mobile Applications Market Data tracks mobile application downloads and revenues segmented by mobile operating system platform. The database includes historical data and forecasts for application downloads for all major mobile OS's. It also provides mobile application revenue forecasts, and an overview of the major mobile application storefronts.
ABI Research, with offices in Nprth America, Europe and Adia, provides in-depth analysis and quantitative forecasting of trends in global connectivity and other emerging technologies.