Adrian J Cotterill, Editor-in-Chief
Zoom Media and Marketing, one of the world's largest and fastest-growing digital place-based media companies, has appointed Dan Rosenfeld to the newly created position of Director of Research and Insights.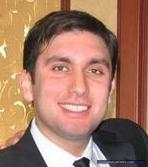 Located in Zoom's New York office, Rosenfeld will lead all of Zoom's US audience measurement and campaign effectiveness studies, while working closely with top advertising clients and industry organizations to drive the adoption of research initiatives that will further fuel of the growth of digital place-based media.
Rosenfeld joins Zoom with background and experience that are particularly relevant as advertisers' adoption of digital place-based media continues to aggressively expand. Most recently with A&E Television Networks (AETN), Rosenfeld served as Manager, Program & Market Research for the History Channel, where he provided senior management, programming and advertising sales teams with ongoing insights into History's TV and online audiences. Prior to AETN, Rosenfeld held a similar position with Turner Broadcasting, where he supported the growth of Turner's entertainment TV networks and their web extensions through audience measurement, custom research and analysis of syndicated studies. Rosenfeld began his career at MediaVest Worldwide as Senior Media Research Analyst on the Kraft account, where he managed data analytics and marketing mix modeling for the Kraft Media Planning team.
Research and audience measurement have become increasingly important as advertisers have embraced digital place-based media as a component of integrated, multi-platform, video advertising campaigns. All of Zoom's digital network audiences are measured by The Nielsen Company, consistent with guidelines established by DPAA, the Digital Place-based Advertising Association. In addition, Zoom has conducted dozens of effectiveness programs that have allowed advertisers to incorporate performance metrics from Zoom's networks into their media planning and marketing mix models.
"Dan's experience and knowledge of the fundamental role that research plays in the buying and selling of digital and video media is critical to Zoom's growth strategy and business objectives," said Dan Levi, Zoom's SVP of Digital Media & Strategic Partnerships.
"More and more advertisers and agencies are using digital place-based media to optimize the reach and efficiency of their video ad campaigns, and insightful, innovative research is critical in demonstrating the impact of Zoom's media. We're very excited to have Dan on board and are confident that his contribution will be felt quickly and dramatically both within Zoom and in the industry."
Recently ranked #2 on Mediaweek's 2010 "Out-of-Home Hot List," Zoom is one of the fastest growing and most successful companies in the digital place-based media industry. With US headquarters in New York City and sales offices in Atlanta, Chicago and Los Angeles, Zoom works with the nation's top marketers, including Procter & Gamble, Unilever, Johnson & Johnson, Colgate, Coca Cola, Pepsi, General Motors, Hyundai, Paramount Pictures, Verizon, Sprint and more. Zoom recently completed the installation of its award-winning digital media platform in over 340 LA Fitness locations, firmly establishing Zoom as the nation's largest provider of digital media solutions to the health club industry, with an ad-supported digital network of more than 1,600 gyms and fitness centers nationwide.