Adrian J Cotterill, Editor-in-Chief
Late last week MediaEquals started its auction process for outdoor sheetage in and around the London 2012 Olympic venues, with the auction of one specific venue dubbed 'The London Gateway' – more auctions will follow of course.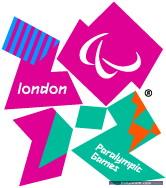 The Olympic Delivery Authority (ODA), the public body responsible for developing and building the new venues and infrastructure for the London Olympic Games and their use after 2012, wants to prevent guerrilla marketing by brands that are not official sponsors of the 2012 Olympics and prevent (heaven forbid) rate-hiking.
So when London first won the Olympics bid one of their first actions was to write to all of the out of home folks and demand that they put sheetage within a certain radius of the venues into this auction process. A bit later on they went out to bid for the platform to run the auction which MediaEquals won.
All of the OOH folks have been putting bundles of sheetage onto the MediaEquals platform for a while now and the 2012 official sponsors have a window of opportunity to bid for these bundles at market rates (rates which were set a while ago).
Here's the rub though. If the official sponsors buy the sheetage it's job done. If they don't it is put back into the OOH contractors' pools and they can continue to market and sell it in the normal manner to the open market.
One industry executive who did not want to be named told us "I can't see it getting that level of interest" and we'd pretty much agree.
Whilst this first auction is pitched as a "Unique opportunity for a single Advertiser to dominate London's iconic outdoor media opportunity across 2011/12" and "First of many "premium media lots" MediaEquals plan to sell on its platform" the auction process itself is not one we think that brands will particularly warm too.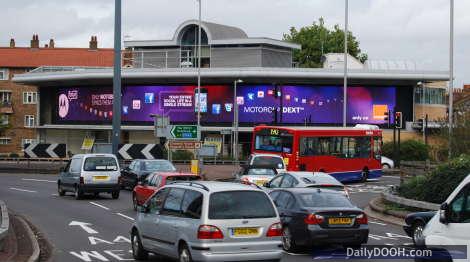 On offer this time around is 'The London Gateway' which was previously known / described as 'The Hogarth Experience' see here.
It's over 100m² in size (35m x 3m) and is located by the Hogarth Roundabout, connecting central London to the M4, M25 and Heathrow Airport. With a Traffic Audience of 4 million per 14 days this screen is viewed head on by three lanes of traffic heading out of central London as traffic exits the roundabout back on to the A4, by three lanes of traffic from the A316 in to central London and Chiswick, and by three lanes inbound from Heathrow to central London.
Creative can use whole screen as one full length feature display or section splits as required.
Creative can be rotated as often as the advertiser chooses and can even include a live data feed, or real time data triggers that automatically updates creative.
The exclusive rights are available for a 12 month period from 1st October 2011 – 30th September 2012 and as mentioned earlier ("to protect the interests of official Sponsors of the London 2012 Olympic Games") it is being offered to 2012 Partners first.
Perhaps the reason why the sheetage wasn't thrown up on eBay was the fact that there is no way on eBay to restrict purchasers paying only with a Visa card.
The reserve price has been set at GBP 675,000 for the 12 month exclusive period.