Gail Chiasson, North American Editor
VeriFone Systems, Inc., San Jose, California-based global payment solutions provider, is partnering with Google and top retailers to deploy Google Wallet, an Android app that allows consumers to use virtual versions of their existing plastic cards stored on their phones.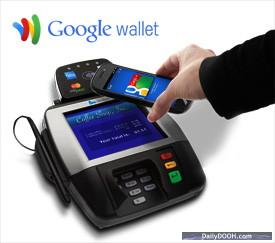 Consumers will simply tap their phones to VeriFone's NFC-enabled (near field communications) payment systems at a point of sale to pay, take advantage of promotions and redeem coupons.
Initial trials are occurring throughout the U.S. at major retailers including American Eagle Outfitters, BBloomingdales, Champs Sports, Foot Locker, GUESS, Macy's, Radio Shack, The Container Store and Toys'R'Us.
These merchants aspire to be Google SingleTap merchants that enable payment, offers, and loyalty via a single tap with NFC.
VeriFone is the preferred payment solutions provider for retailers with more than one million NFC-capable VeriFone MX Solutions systems deployed in the U.S. and 70 percent of the top 200 retail companies in the U.S. using the company's payment systems. VeriFone NFC solutions span multiple POS environments for small to large retailers, including major retail outlets, grocery stores, gas pumps, convenience stores, taxis, restaurants, mobile merchants and self-service kiosks.

"While an Android app, VeriFone is working with all players in the ecosystem including handset manufacturers," says Leah Roscoe, vice-president marketing, VeriFone.
"VeriFone is at the center of the mobile payments innovations that will bring the richness of the online environment to the physical point-of-sale with new payment options, digital couponing, loyalty, location-based social media and value-added services," says Douglas Bergeron, VeriFone CEO. "We have built the world's leading payments infrastructure with 30 years of experience and innovation in enabling multiple payment types with ironclad security. We will continue to innovate and invest in NFC and in our own mobile payments technology to drive the future of secure mobile commerce."
In regards to current use by retailers, Bergeron says, "If these recent successful trials lead to wide scale deployment across the industry, we expect that our U.S. growth will enjoy an incremental boost of $100 to $150 million dollars per year over the next several years, and even more than these amounts internationally."
Stephanie Tilenius, vice-president of commerce, Google, says, "VeriFone's extensive retail presence, security infrastructure and brand recognition make it a very important partner in our NFC offering. We're enthusiastic about our early success together and look forward to delivering value to consumers and retailers through Google Wallet."
VeriFone provides merchants with flexibility and easy migration to Google Wallet and the ability to leverage NFC to increase sales and customer loyalty through multi-application, interactive systems. NFC is available across VeriFone's entire line of products, with assured security and the ability to adapt to multiple payment types for virtually any environment so that merchants of any type – from large retailers to small merchants, from pay at the table to unattended – can order NFC-enabled devices and accept mobile payments.
Retailers using the system are enthusiastic:
John Thrailkill, vice-president of stores at The Container Store. "Beyond providing our customers with more payment options, this technology is an improvement in both convenience and ultimately security. It's also a fun way to pay and that adds to the air of excitement our customers experience in our stores."

Beth McCormick, senior director of customer systems, American Eagle Outfitters Inc. , says, "American Eagle customers are rarely seen without mobile phones in their hands, and they love being a part of the latest technology innovations. VeriFone is enabling us to make the AE shopping experience even more fun and convenient across online, mobile and in-store channels."