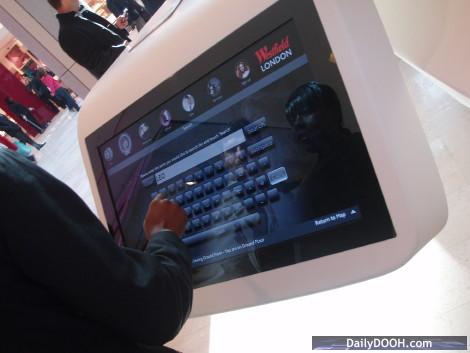 There were lots of good things at the new Westfield shopping centre in London. We loved these virtual keyboards that were part of the wayfinding service.
Great interface, large screens, clearly laid out, fitted in with the surroundings, simple to use AND on Westfield's very first opening day at least there were lots of lovely ladies to help you use it as well!
Someone may have been reading 'Walk This Way' – that we recommended back in March!!
Bottom line, well thought out etc etc.