Adrian J Cotterill, Editor-in-Chief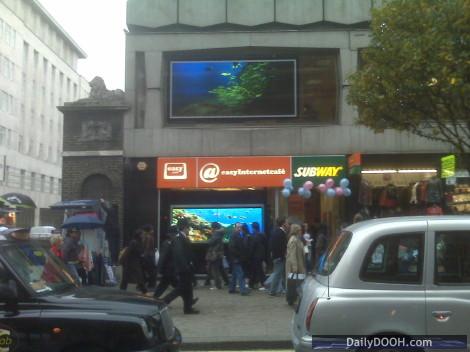 Just noticed this in Oxford Street, London. These are rear projection screens, one on the ground floor (street level) and one larger on the first floor of the building.
This is in a building opposite the steps to the Bond Street Tube station. There seemed to be audio as well.
We think it is a Windowgain installation.