Gail Chiasson, North American Editor
Newad Indoor, Montreal, has added 700 LCD screens in 140 bars and nightclubs, bring its total to 1,300 digital screens targeting Young & Affluent, avant-garde and trendsetting consumers in Canada's large urban city centers.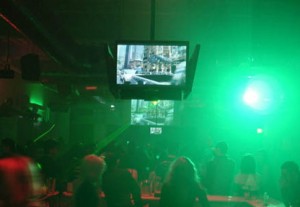 These new 24"-to-80" digital screens integrated into Newad's offer are located in Toronto, Vancouver, Calgary and Montreal and are operated by BarNet, a Canadian company specializing in digital indoor advertising. In addition to running advertisements of 15, 30, 45 or 60 seconds as well as entertaining content, these LCD screens offer a variety of interactive features.
On average, each establishment operates just over five screens and hosts 2,500 people weekly. They can be easily updated, which promotes flexible integration of advertising content. They are located inside bars and nightclubs, very often behind the bar, around dance floors, in lounge areas and next to the coat check. They engage both male and female urban socialites and avant-garde consumers benefiting from a higher purchasing power.
"Our partnership with BarNet strengthens Newad's digital offer and compliments the company's 360º solution – one that is unique in Canada," says Michael Reha, Newad's CEO. "Like never before, clients who are concerned with optimizing their revenues can expect a full range of products that are perfectly integrated into the lifestyle of a population segment difficult to reach with traditional media."
"We are pleased to share our extensive network and expertise with Newad so that national and local advertisers can benefit from new locations specifically designed to maximize the potential and impact of their campaigns," says Brandon Lu, president of BarNet.