A just very short first note about the event that is currently active in Milan namely Visual Communication Italia 3rd to 5th November 2011).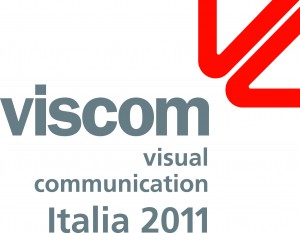 Compared with past events this year has seen a nice consolidation of the Digital Signage area with around a dozen exhibitors. In my opinion half of them have a very concrete and focused approach towards the events' typical visitors of Viscom and as a result have received a lot of interest in their business.
Only one year after its founding, AssoDS, the association of Italian digital signage operators, have their own booth. There they explained the benefits of membership and explained the culture and the workings of the Digital Signage industry to the young graphics students (future content producers if course) and to the old printing professionals (those looking to create new offers for their actual customers).