As a follow up to our previous entry on the Nintendo Event in Times Square, we received some amazing photos from this interactive event for Super Mario's 3D World launch.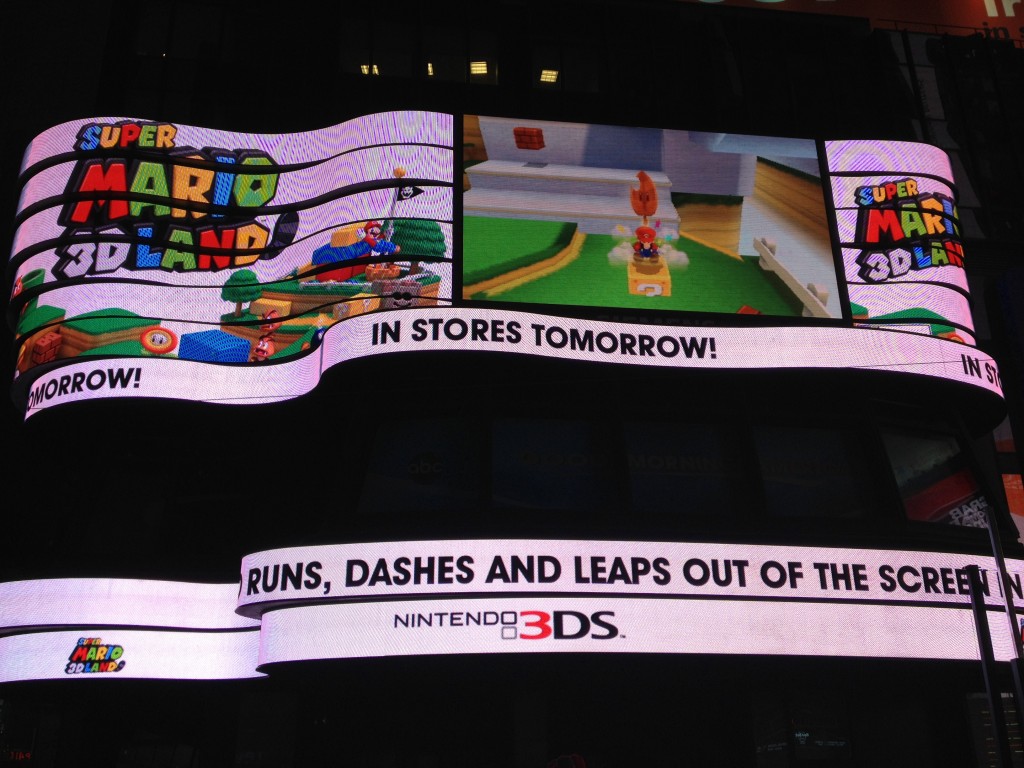 One of the major highlights from the event and a main focal point for most spectators was ABC's Super Sign, which provided a live video feed of the event as it happened on the ground from ABC's conduit box on Miltary Island and time lapse video that was taken from the Times Square Studio above.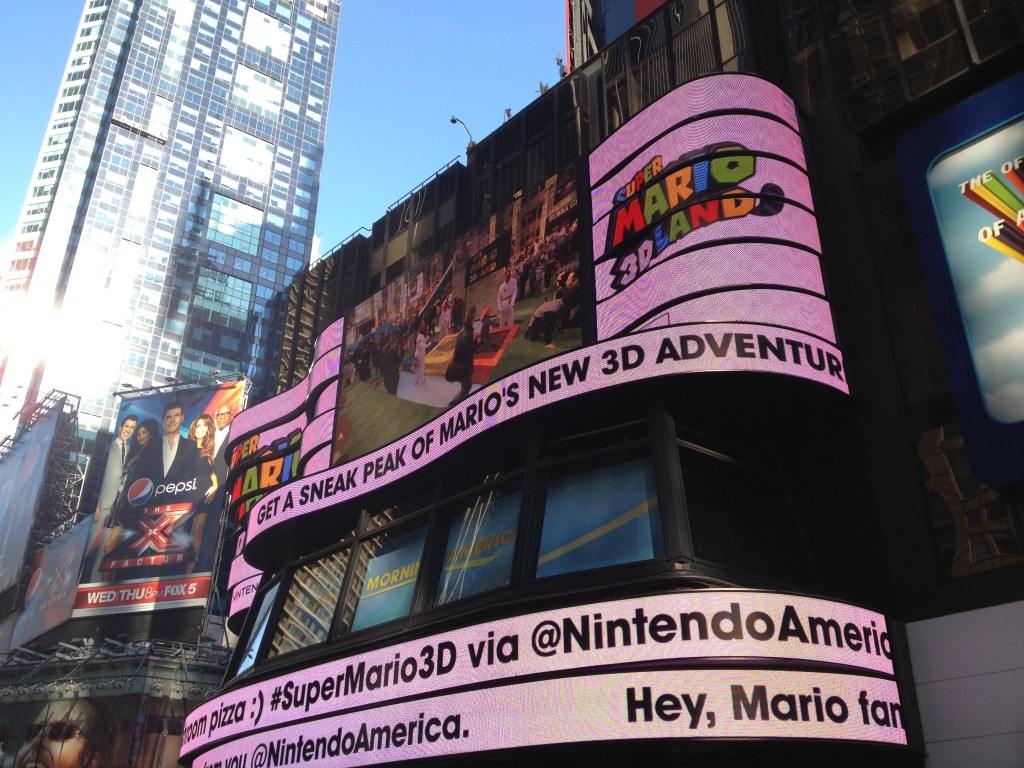 The social media aspect of this engaging campaign, integrated a live feed of #SuperMario3D hashtagged tweets so that people could read comments on twitter about the event as it happened.
By creating such a spectacle in Times Square with such a vivid display of Super Mario 3D Land's trademark color scheme, ABC's Super Sign served as the calling card for other people in the area to witness the event as it took place below.
Photos Courtesy of ABC.