MTV 44 1/2 and Viacom teamed up with (RED) and One to display the World AIDS Day digital quilt on their Times Square Billboard located on Broadway between 44th and 45th Street.

The digital 2015QUILT will be displayed in between 30 minutes and 40 minutes past the hour starting at 9:30am up until 6:30pm on December 1st.
December 1st is of course World Aids Day and the 30th Anniversary of the discovery of the disease, so ONE and (RED) have an initiative to bring people together to help make an AIDS Free generation by 2015.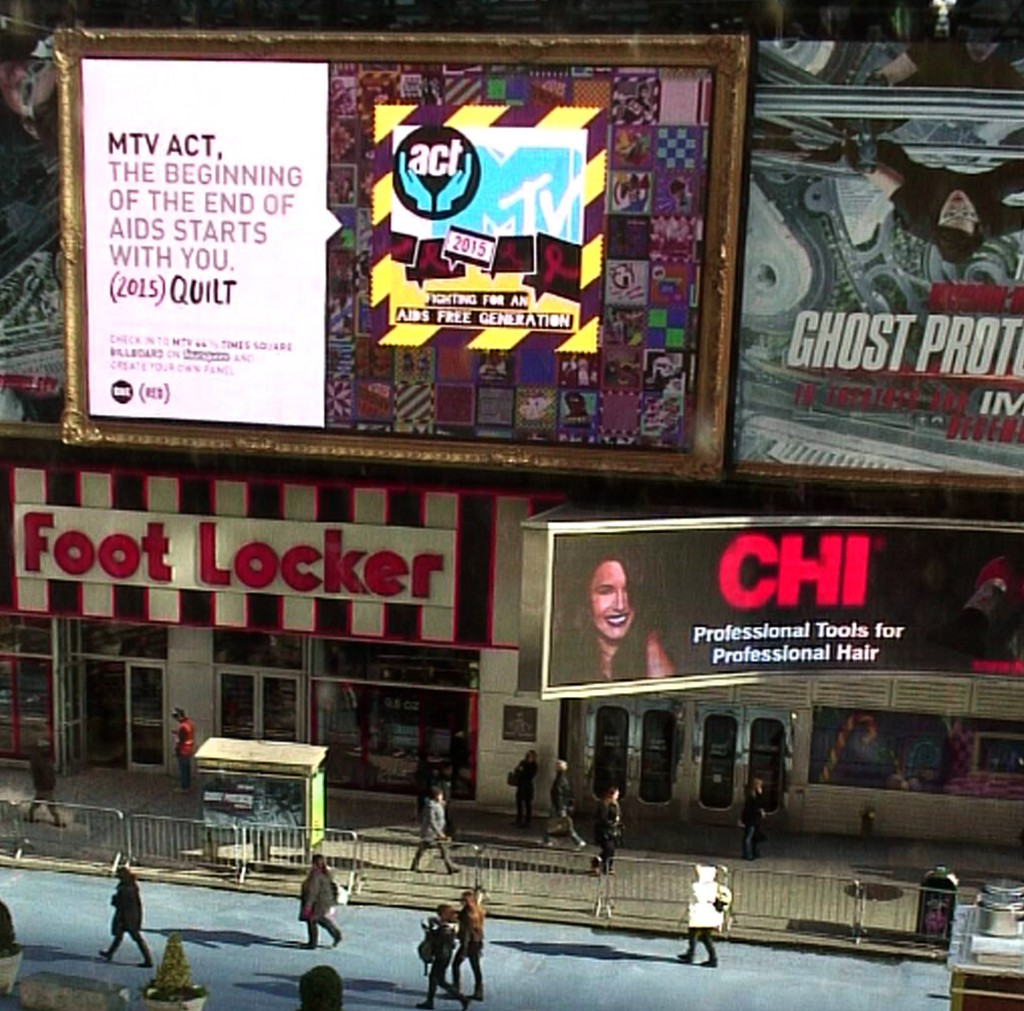 Inspired by the original AIDS Memorial Quilt which began in San Francisco in 1987, (2015)QUILT is a crowd sourced tapestry built in HTML5 designed by @radical.media.
Anyone can search for names or locations in the quilt, pan through all the various panels and even hover over a panel to reveal the creator and their pledge. Lend your support by creating your very own panel at www.2015quilt.com.