In September 2011 "The position of business development at Haivision was eliminated" and at a stroke all round good guy (and best-wingman-ever) Raffi Vartian was looking for a job.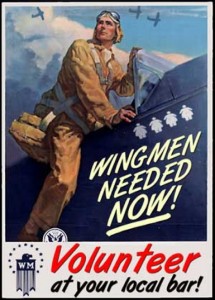 Not surprisingly, offers for his services came flooding in (we had at least three requests for his new contact info) and it's pretty certain that he had his pick of jobs all lined up well before Santa Claus was due to visit Chicago.
Seriously smart move then for Jason Cremins, CEO of signagelive to (this week) appoint Raffi to head up their (further) development of North and South America.
Raffi, we are told will be responsible for establishing strategic partnerships, securing resellers and distributors, and directing marketing strategy.
Jason told us "Raffi is well known and respected in the digital signage industry and a fantastic addition to our team. He brings broad industry experience, a track record of anticipating market trends and a relentlessly positive attitude that will be well received by resellers, strategic partners and end-customers alike."
Raffi spoke to us over Skype and said "I am thrilled to join Jason and the rest of the signagelive team"
He added "The product is amazing, my fellow team members are so impressive, and the business model has the capacity to become the new standard in the industry. I am energized to engage with new and existing partners to share our clear vision for the market: a reliable, flexible and fully-supported product that delivers a predictable business model for your media delivery needs."
Raffi's official title does not (strangely) have 'wingman' in it, it is we believe Raffi Vartian, Strategic Development, Americas.
Raffi's first official appearance for signagelive will be at #ISE2012 on their Stand P115 in Hall 10.
Additional reporting by editor-in-chief Adrian Cotterill