Gail Chiasson, North American Editor
A new research study from Lieberman Research Group, Great Neck, N.Y., shows how across-the-board impact of advertising on big TV events can be dramatically improved with a flight of cinema advertising.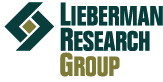 The findings come from a quantitative study commissioned by New York-based Screenvision, innovator in cinema advertising and alternative content programming. The Screenvision/Lieberman Research study looked at two different groups exposed to the same Big Event TV ad, on television and in-cinema. An online survey was conducted in the 24-48 hours after the airing of the commercial during Super Bowl XLV in Feb./11, with a nationally representative group of 1,001 adults, age 18+. A second, in-depth interviewer-administered survey was conducted with 297 respondents at theaters in the Los Angeles and Nashville DMAs which screened these same ads, in the weekend following Super Bowl XLV.
The results showed that the combination of a Big TV Event ad buy with cinema advertising delivered double-digit increases in ROI- deemed metrics among the moviegoers who recalled the ads in both venues:
Brand Affinity, i.e. the overall opinion of the brand: +41%
Brand Awareness: +27%
Word-of-Mouth, i.e., likelihood of sharing positive opinions: +27%
Brand Recommendation: +13%
The study also demonstrated the unique power of showcasing showpiece Big Event TV commercials on theater screens as the recall of respondents who were exposed to spots only in theaters was 12% higher than those who had only viewed the spots on TV.
Cinema-only run also outperformed Big Event TV-only across the board by:
+14% in Ad Likeability
+21% in Ad Persuasiveness
+6% in Brand Consideration
+4% in Brand Opinion
Also 77% of respondents thought Super Bowl and other Big Event TV ads were a good fit for cinema AND Moviegoers seem to enjoy the Super Bowl ads more in the cinema environment, by a margin of 17:1.
"This study clearly demonstrates the unique power of cinema advertising and the role it plays in driving awareness, affinity, positive word of mouth and purchasing intent," says Mark Mitchell, chief revenue officer of Screenvision. "It also dramatically reinforces the benefits that cinema delivers to amplify a Super Bowl, Grammys, Academy Awards and other Big Event TV investment."