Adrian J Cotterill, Editor-in-Chief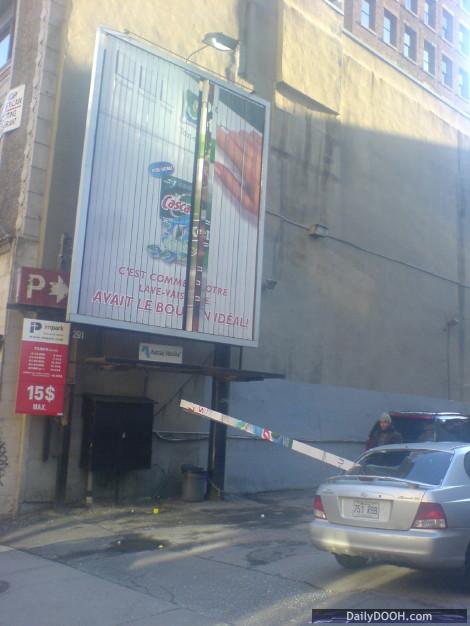 We had a good response to our first ever caption competition – some of you may have not taken us seriously with the 'competition' bit – anyway we are and WERE seriously inviting you to submit your captions for the picture shown above – taken in Montreal exactly a week ago.
My personal favourite is from Bryan Crotaz at AMX / Inspired Signage who was the first to comment and gave us the caption 'Billboard gets the boot' !!!
The owner of this grey Vauxhall parked in a side street in Montreal will have come back to his car only to find one of the vains from the (traditional) billboard (shown on the left of the picture) has fallen off and into the rear window of his / her vehicle.
Some of the entries that we have received to date include…
Hello, Tech Support? I've got another crashed screen…
Windows and Signage, never a good combo…
D'OOH! (not)
Ad cuts hit hard
Ad cuts hit consumers!
My French blinds always do that too!
So that's what they mean by 'Customer Interaction with Media'
Drive-in advertising!
Shock Billboard Entry Wins 2009 Turner Prize
We will leave the competition open for one more week – the winner as chosen by our editorial team will get one of our first ever T-Shirts and a Book.