Adrian J Cotterill, Editor-in-Chief
Nice to see UK based @blippar here at #CES – they are over at the Venetian hidden away next to the UK Trade & Investment booth.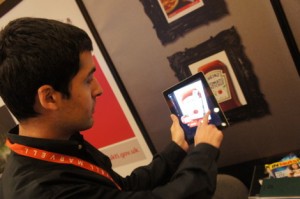 Blippar, best described by themselves, we quote "a brand new, free application for smart phones – your FREE magic 'lens' enhancing the world around you with virtual, instant information and entertainment had all who visited the booth pretty much enthralled.
Whilst these guys are still a young startup word is that Qualcomm have either recently made an investment or will be making an investment shortly.