Adrian J Cotterill, Editor-in-Chief
There were probably about a dozen Chinese vendors at #CES hawking kiosks mainly but also a smattering of digital signage related products.
Android players were popular, so too touchscreens, totems, 6-sheets and the like as shown above. Below was a small screen and player on top of a refrigerator (from T.S. Microtech Inc.)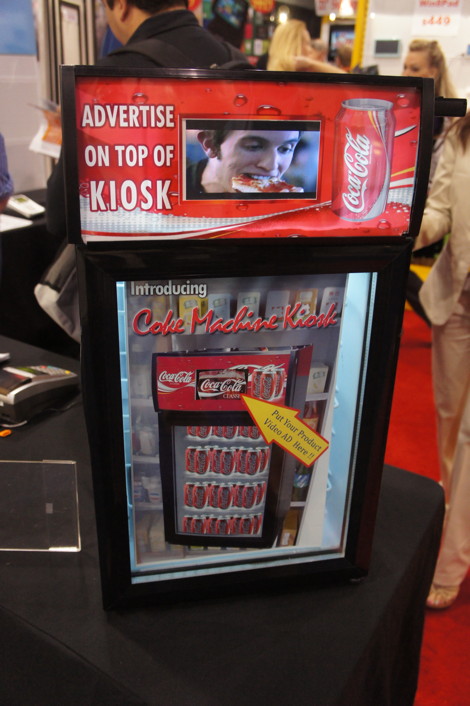 What distinguished every Chinese backed booth from any other at #CES was poor content.
FYI, Nanjing HI&PROS Digital Devices Co. Ltd was spelt correct on their business cards (and their web site) – seems like the #CES stand builders got that one wrong!