Adrian J Cotterill, Editor-in-Chief
As mentioned by tweet during #CES itself and on a couple of posts since then (see our post 'T-Mobile's #CES Social Media Lounge'), there was a distinct lack of twitter walls at the show.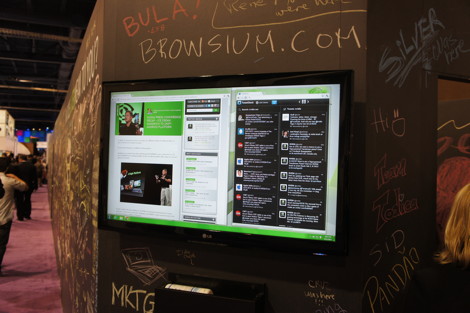 The absence surprised us as we know it's a good way to fill up space on otherwise empty / boring screens on a booth and (together with foursquare) a great way to get some interactivity going.
Mind you, with more than (statistically speaking) two tweets per attendee the lack of walls did not hamper the social conversation that went on around the show.
It was a shame though not to see more twitter walls as it is something that a number of people in our sector do rather well (LocaModa for example).